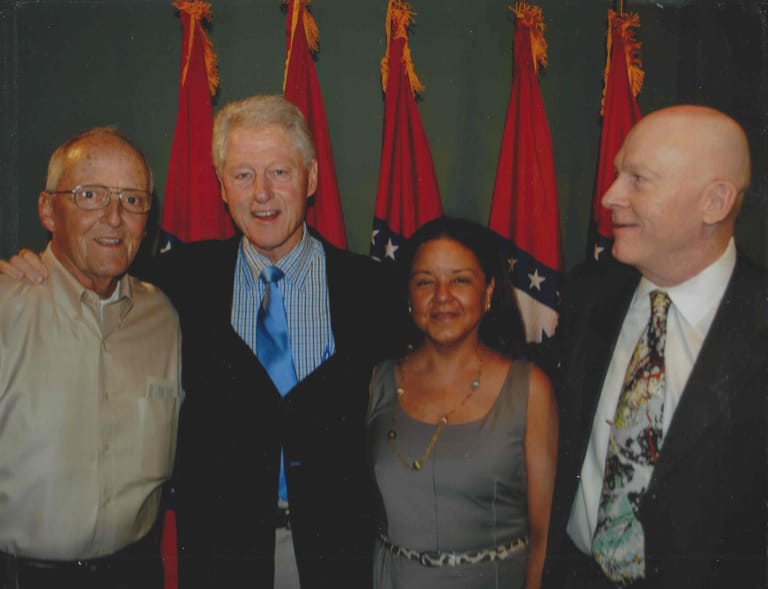 The Pascale International Fellows Program at the Clinton Global Initiative supports President Bill Clinton in his efforts to strengthen the capacity of people to meet the challenges of global interdependence.
In accepting an honorary L.L.D. from McGill University in October 2009, President Clinton spoke of his singular interest in "promoting positive forces for interdependence." This speech inspired the idea that grew into the Pascale International Fellows Program.
The Program strives to support President Clinton's efforts in areas related to the Pascale family's background. The Program aims to:
Provide a special opportunity to young people interested in assisting President Clinton in his mission and creating an additional avenue for them to develop a network of relationships internationally.
Support the Clinton Global Initiative and the Clinton Foundation by expanding the pool of exceptional applicants for its internship program, already exceptional for the high level of professional development and practical experience it offers interns.
Assist the promotion and development of a web of global relationships between CGI, the Clinton Foundation, Yale University, McGill University (and by extension Montreal and Quebec) and Little Rock, Arkansas.
In support of these goals, the Pascale International Fellows Program offers two concrete opportunities to members of the Yale and McGill communities:
Summer fellowships to support full-time four month internships at the Clinton Global Initiative for two graduating seniors: one from Yale College and one from McGill University.
The Yale-McGill Public Service Exchange, a regular gathering of the Yale and McGill students and alumni affiliated with the Clinton Foundation which offers the opportunity to build global relationships with like-minded peers outside of the office.
The Pascale International Fellows Program was founded in 2010 by James Pascale, Mildred Franco and Joseph K. Pascale, with inspiration from Phil Burgess, the guidance of Julie Becker (WJCF Intern Program Director) and Bob Hoffman and the encouragement of President Clinton. Ms. Becker converted the PIF concept into reality, with assistance from Anne Turner at the McGill Faculty of Arts Internship Office and John Bau at the Yale Office of Undergraduate Career Services.
With the leadership of Ali Weiner, Céline Junke and Zak Miller, the 2011 class of Clinton interns from McGill and Yale embodied the spirit of the Yale-McGill Public Service Exchange. The 2011 class, by their enthusiastic support of the Program, have led the way for future participants in the Program. Special thanks to Josh Jennings for his essential role in building the communication infrastructure of the Program.