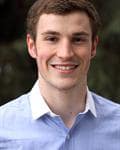 D'Arcy Williams (McGill 2015)
CGI Commitments - Global Health
Thomas D'Arcy Williams graduated from McGill University with an Honors B.A. in International Development Studies and Political Science. His parents worked overseas for international aid organizations which meant D'Arcy grew up in Ghana before moving to Washington DC. He attended DC's largest public high school where he was elected Student Body President and later awarded the prestigious United States Youth Senate Program Scholarship.

D'Arcy has held elected leadership positions at McGill including as president of his residence hall. He was later elected President of McGill Students for UNICEF, spearheading all fundraising and advocacy events, and raising over $15,000. He also served as a MasterCard Foundation peer mentor. While playing varsity soccer, D'Arcy was named to McGill's Student Athletic Honor Roll.

In June 2013, D'Arcy was awarded the Allan A. Hodgson Arts Internship Award for his work with a leading Nepali social marketing firm promoting nutrition activities in remote communities. He was then selected for the Canadian Field Studies in Africa program to research geography, anthropology, conservation and gender issues across Eastern Africa.

Also passionate about social entrepreneurship, D'Arcy co-founded a start-up apparel company that supports local street artists and homeless youth in cities across the world.
Farah Momen (McGill 2014)
Farah Momen graduated from McGill University with a B.A. in Geography and minors in English Literature and Hispanic Languages. She moved to Montreal from Congers, NY in 2010 and has since been involved in various projects pe­­rtaining to issues of human rights and equity.

In 2012, she was an intern for a radio station in Ghana through Journalists for Human Rights and was awarded the Liz Gomery & Stefan Fews Arts Internship Award. While there, she produced stories about local human rights issues including a nationally broadcasted radio documentary about unsafe abortions.

She served as President of Journalists for Human Rights at McGill, overseeing media projects and hosting events that facilitated discussions with students, professors and activists. She was the recipient of the Bryce Arts Internship Award in 2013 for her grant writing internship with Pueblito Canada, an NGO that promotes innovative educational development in Nicaragua. She continued working with them after her internship, coordinating Pueblito's recruitment and fundraising efforts for the Scotiabank Toronto Waterfront Marathon.

As the 2014 Pascale Fellow, she will be working with the Press team at the Clinton Foundation where she will be fielding communications, drafting briefings and preparing for the Annual Meeting in September.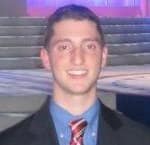 Office of President Clinton
Josh Rubin graduated magna cum laude from Yale University in May 2014. He received a Bachelor of Arts with distinction in the Global Affairs major, and focused his coursework on U.S. diplomacy and international security studies.

During the summer of 2014, as a Pascale Fellow at the Clinton Foundation, Josh interned in the Immediate Office of President Clinton. Previously, Josh interned at the State Department for Secretary of State John Kerry's speechwriting team. During the 2012 presidential campaign, Josh took a summer and semester off from Yale to work on President Obama's re-election campaign. From May – November 2012, he was part of a 3-person team at campaign headquarters responsible for all foreign policy research, writing, and communications.

After working the 2014 Clinton Global Initiative Annual Meeting in New York, Josh worked as a White House Advance Associate, traveling around the country to plan and organize events for President Obama. Josh currently works at the U.S. Department of State, as the speechwriter for the Assistant Secretary of State for Political-Military Affairs.

A native of Syosset, New York, Josh attended the Solomon Schechter School of Long Island. He is the youngest of three siblings and is a devoted Mets, Jets, and Knicks fan.
Rebecca Distler (Yale 2013)
Clinton Global Initiative - Global Health Track of the Commitments Department
Rebecca Distler is a New York City native and Yale University graduate. She received a BA in Political Science from Yale College in 2012 and a MPH in Health Policy Management and Global Health from the Yale School of Public Health in 2013.

Prior to joining the Clinton Global Initiative as a Pascale Fellow, Rebecca interned at the World Health Organization in Fiji, working on a school-based intervention program to combat obesity and improve nutrition in Fijian children. In addition to global health work in Indonesia, Tanzania and India, Rebecca previously served as a fellow with the Yale Global Health Leadership Institute in Ghana, helping to develop national policies and strategies for increasing access to mental health resources. Previously, she was an intern for the U.S. State Department, working at the U.S. Mission to the United Nations, where she focused on nuclear non-proliferation and Al-Qaida/Taliban sanctions. A life-long dancer, Rebecca spent all five years at Yale dancing in Yaledancers, Yale's premier dance company, and served as Co-President her senior year.

At CGI, Rebecca interned in the Global Health Track of the Commitments Department, where she assisted in the development of cross-sector partnerships on key global health issues, including HIV/AIDS, malaria, tuberculosis, nutrition and non-communicable diseases. Rebecca focused on developing Commitments to Action in the global health space, in advance of the 2013 CGI Annual Meeting, assisted members in the submission of their progress reports and supported the CGI team on a variety of track convenings, including a consortium of partners focused on nutrition and non-communicable disease.
Anna Lermer (McGill 2013)
Clinton Global Initiative - Energy Track of the Commitments Department
Anna Lermer is a 2013 McGill graduate with a major in Mechanical Engineering and a minor in Environmental Engineering. Over the course of her undergraduate degree she has developed an interest in environmental policy, sustainability, and international development. In her third year she went on exchange to EPFL, a leading European technical institute in Switzerland. There she was exposed to innovative technology in the environmental engineering field, contributing to her keen interest in sustainable energy systems. This experience also gave her a chance to immerse herself in the French language.

In addition to her academics, Anna has been involved with the McGill Chapter of Engineers Without Borders Canada, where she developed strong leadership skills and a deep understanding of the international development sector. Over the summer of 2012 she worked as a Social Change Fellow at the organization's National Office in Toronto, Canada. Building on this experience, Anna also took on the role as President of the McGill chapter over the 2012-2013 school year.

Anna's time at CGI was spent working on the Energy Track of the Commitments Department, where she contributed to the development of new Commitments to Action, edited Progress Reports, researched topics and organizations related to the Energy Track, and took notes during track convenings and meetings. This work was rewarding, especially when she was able to see it come to fruition at the 2013 CGI Annual Meeting.

After her time with CGI Anna will be starting a second internship in Paris at a climate engineering company, in efforts to ensure that the built environment has the lowest ecological impact possible.
Carissa Connelly (McGill 2012)
Clinton Global Initiative - Data Management
Carissa graduated with first class honours from McGill University in 2012, with a B.A. Honours International Development. Her support of market-oriented organizations with social missions stems from working in the social economy and international non-profit organizations. In 2011, Carissa interned for a Nicaraguan manufacturing company expanding the company's impact by designing a community development program that consisted of an agriculture cooperative, home construction and financing for long-term employees, education subsidies, outsourcing to small family-run woodworking shops, employee profit-sharing plan, and use of only FSC certified wood. She also assembled a due diligence report for investment purposes that included the social impact analysis. In the civil sector she worked in local partnership development for a disaster response organization in the Philippines and in ecological conservation in the Brazilian Amazon. Carissa returned to Montreal after CGI to work for Impactus Forum, facilitating impact investing at scale in an action oriented manner.

At CGI, Carissa drafted briefs for President Clinton for his upcoming meetings with heads of state and various speeches. She was the first at CGI to analyse successful and unsuccessful projects for commonalities and lessons learned. She assisted the room manager of social economy sessions at the Annual Meeting – the culmination of CGI's work with 1,500 Fortune 500 C-level executives, heads of state, and other VIPs.
Sean Stefanik (McGill 2011)
Clinton Global Initiative – Global Health Commitments Fellow
Sean Stefanik is a 2011 graduate of McGill University, where he completed a joint honours degree in political science and history. His main academic interests include health policy, international relations and modern American history. After spending two summers working for Youth Justice Services, a branch of the Ontario provincial government, Sean traveled to Nairobi in the summer of 2010 to intern with Liverpool VCT, Care and Treatment, a leading NGO in the HIV/AIDS field. His work here included research into service provision for most-at-risk populations and workforce gender disparities. Originally from Thornhill, Ontario, Sean has an active interest in politics and current events. In 2010-2011, he was the President of the McGill Debating Union, representing his university at numerous international competitions, including the 2011 World Championships in Botswana where he was on the top-finishing Canadian team. In 2010, he was the top-ranked debater at the Canadian National Championships. Outside of debate, Sean was involved on campus with the McGill Global AIDS Coalition and Elections McGill, and his work has been published in the McGill Journal of Political Studies. He was also a guest speaker at the 2010 McGill University Health Center Health Innovation Forum.

Sean was an intern on the Global Health team in the Commitments Department. In this role, he assisted with writing, editing and tracking commitment documents and progress reports, researching organizations for partnership opportunities, arranging and organizing networking calls, and assisting with other day-to-day activities in the lead up to the 2011 Annual Mee
Clinton Global Initiative – Commitments Communications Fellow
Ali Weiner is a 2011 graduate of Yale College, where she studied history, political science, and journalism. At Yale, she focused on the (usually) disparate worlds of American political history and international sex trafficking. Outside of class, Ali was a senior editor of the Yale Globalist, an international affairs quarterly published by Yale undergraduates, and a leader of other campus groups focused on human rights and international development. In 2009, she traveled with the Globalist to Tanzania, where she interviewed top officials at the International Criminal Tribunal for Rwanda. She has also traveled to Dominica, where she founded a sex education program for teen girls; to Thailand, where she taught English; and to Ghana, where she helped build a computer lab in a rural village. At Yale, Ali worked with Undergraduate Career Services and the Office of the President to direct the Yale-in-Washington summer program and to found a sister program, Yale-in-New York. After her internship at CGI, she returned to Bangkok, Thailand, where she will spend at least a year working with the Global Alliance Against Traffic in Women. When she returns, she hopes to pursue a joint degree program in law and international relations.

At as an intern on the Knowledge team of the CGI Commitments department, Ali was responsible for drafting briefing memos for President Clinton and other written communications about the CGI commitments portfolio. She also coordinated CGI Stories, a video interview project that documents the work of CGI's excellent commitment-makers.