Members of the Yale-McGill Public Service Community
The Yale-McGill Public Service Community is a regular gathering of the Yale and McGill students and alumni affiliated with the Clinton Foundation. The exchange offers the opportunity to build global relationships with like-minded peers outside of the office.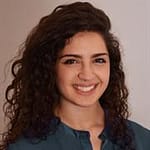 Mina Bahrami (McGill 2015)
Mina is a New Jersey native who has spent the past three years completing her B.A. in International Development at McGill University in Montreal, Canada. She has completed previous internships at grass-roots NGOs in Uganda and Honduras. She has conducted research at Princeton University, Columbia University, and McGill University in both physical and social sciences.

In her free time, Mina enjoys composing pieces on her piano, cooking Persian food, and leaning new languages. In her time at University, Mina organized a student-run global leadership conference, which invited attendees to speak about development issues.

She hopes to apply her experiences to the work at the Clinton Global Initiative in the Event Operations department.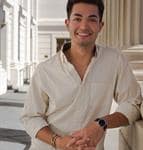 Joseph English (Yale 2017)
Originally from rural Upstate New York, Joe is currently a junior in Yale College. He loves his academics and is majoring in Global Affairs with a concentration in International Security. He is particularly interested the evolution of war, military strategy, national security policy, and terrorism, as well as the intersection of political science and feminist theory.

Outside of the classroom, Joe is president of the Yale College Council, the overarching undergraduate student government. He also works in the Admissions Office as a Recruitment Coordinator and leads hiking preorientation trips for freshmen.

At the Clinton Foundation, Joe worked in the Operations Department, looking for ways to improve efficiency within and collaboration between the Foundation departments. In his free time, Joe enjoys running, bookbinding, human interest photography, and long-distance trekking.
Molly is a 2013 graduate of Yale University. She majored in Global Affairs with a concentration in International Security, and spent her summers interning in the consulting, non-profit, and international development fields. After graduation, she moved to Singapore to work at a new liberal arts institution called Yale-NUS College. As a Dean's Fellow, she mentored the inaugural freshmen class and helped establish the writing center. In the following year, she traveled around Asia and Europe while applying to law school.

At the Clinton Foundation, Molly interned with the Foreign Policy team, researching and drafting briefings for President Clinton. She will be attending Harvard Law School in the fall of 2015. She is interested in foreign policy, international relations, and conflict mediation strategies. In her free time, she enjoys reading, cooking, exploring new places, and spending time with her family in Richmond, Virginia.
Clinton Global Initiative University
A Yale University undergrad, Amelia Trant studies Biology, but also enjoys dabbling in dead languages especially the Classics. She researches breast cancer, and shares her love of science by mentoring women in her field. Her passion for education led her to become active in the New Haven community as a PALS tutor and a Sprout instructor: a continuation of her work as an environmental educator at the Boys and Girls club in her hometown of Lawrence, Massachusetts.

Looking beyond the P-Sets, she is interested in medical issues both here and abroad and hopes to pursue a career in healthcare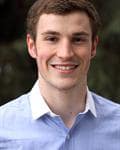 D'Arcy Williams (McGill 2015)
CGI Commitments - Global Health
Thomas D'Arcy Williams graduated from McGill University with an Honors B.A. in International Development Studies and Political Science. His parents worked overseas for international aid organizations which meant D'Arcy grew up in Ghana before moving to Washington DC. He attended DC's largest public high school where he was elected Student Body President and later awarded the prestigious United States Youth Senate Program Scholarship.

D'Arcy has held elected leadership positions at McGill including as president of his residence hall. He was later elected President of McGill Students for UNICEF, spearheading all fundraising and advocacy events, and raising over $15,000. He also served as a MasterCard Foundation peer mentor. While playing varsity soccer, D'Arcy was named to McGill's Student Athletic Honor Roll.

In June 2013, D'Arcy was awarded the Allan A. Hodgson Arts Internship Award for his work with a leading Nepali social marketing firm promoting nutrition activities in remote communities. He was then selected for the Canadian Field Studies in Africa program to research geography, anthropology, conservation and gender issues across Eastern Africa.

Also passionate about social entrepreneurship, D'Arcy co-founded a start-up apparel company that supports local street artists and homeless youth in cities across the world.
Clinton Global Initiative University
Jerry Lee is currently majoring in Physiology with a minor in Economics at McGill University. Her research project at the McGill Institute for Health and Social Policy looks at global economic challenges related to public health. She is currently co-writing a paper on the effect of the 2008 Financial Crisis on global well-being with the Canadian Institute for Advanced Research.

Jerry is also the editor-in-chief of the Prognosis, the McGill Student Journal of Global Health. Last summer, she worked for the UN Sustainable Development Solutions Network as the assistant to the editor of the 2013 World Happiness Report. Jerry recently travelled around Asia for four months, visiting 18 cities and studying at the University of Hong Kong as an exchange student. During her trip, she witnessed first-hand nations protesting for government reforms and was inspired to take action on pressing global challenges at the Clinton Foundation.

Jerry plans to travel more after graduation and is currently pursuing fluency in her fourth and fifth languages. She is the recipient of the Universitas 21 Award, the Korean Honour Scholarship by the Embassy of the Republic of Korea, and the Duke of Edinburgh Silver Award.
Clinton Global Initiative - International Coordinator
Will McGrew is a current freshman at Yale University, and he also works part-time as an International Coordinator at the Clinton Global Initiative. In this role, he assists with program development, recruitment, and other tasks in preparation for CGI Middle East & Africa and CGI Mediterranean. Will assumed this position in CGI International after interning in the department in the summer of 2014.

Before interning at the Foundation, Will spent a gap year studying Arabic on scholarship with the State Department's National Security Language Initiative for Youth. Born and raised in New Orleans, Will previously interned for U.S. Senator Mary Landrieu, Planned Parenthood Gulf Coast, AIESEC Argentina, and various Democratic political campaigns in Louisiana.
Kayleigh Metviner (McGill 2011)
Clinton Global Initiative Commitments Energy
Kayleigh Metviner graduated from McGill University with a bachelor's degree in international development studies and international relations in 2011. Since then, she has lived all over the country and served in a unique array of positions, from substitute teacher to intern elephant trainer.

Kayleigh is determined to channel her innovative drive toward a career in institutionalizing approaches that benefit the many, both in America and globally. She is fascinated by initiatives that have the potential to serve traditionally conflicting interests, like multinational logging companies and indigenous rainforest populations. In her free time, Kayleigh enjoys outdoor adventures, aerial dance, writing rhyming news updates, and lots of reading
Pablo Montes Iannini (Yale 2015)
Clinton Global Initiative - Modern Grid and Sustainable Buildings
Pablo is pursuing a joint degree program at the Yale School of Forestry and Environmental Studies and the School of Management (Masters of Environmental Management/MBA). He is passionate about sustainable energy resources management and is interested in mitigating the impacts of energy production and consumption and its efficient use to provide welfare to society. His studies are focused on energy resources policy and public sector administration. Before coming to Yale, he faced the challenges of environmental management in the oil and gas industry in Colombia.

Pablo spent the summer of 2013 as an Environmental Defense Fund Climate Corps Fellow with the City of Boston, analyzing their capital planning process to maximize energy efficiency investments. During the summer of 2014 he worked with the Clinton Global Initiative America supporting the Modern Grid and Sustainable Buildings working groups and developing a strategy for collaboration across working groups to support project development, relationship building, and program design for the 2015 Annual Meeting.

Pablo is at Yale as a Fulbright Scholar for the Development of the Oil Producing Regions in Colombia and as Moore Foundation Fellow for the Andes-Amazon Initiative.
Farah Momen (McGill 2014)
Farah Momen graduated from McGill University with a B.A. in Geography and minors in English Literature and Hispanic Languages. She moved to Montreal from Congers, NY in 2010 and has since been involved in various projects pe­­rtaining to issues of human rights and equity.

In 2012, she was an intern for a radio station in Ghana through Journalists for Human Rights and was awarded the Liz Gomery & Stefan Fews Arts Internship Award. While there, she produced stories about local human rights issues including a nationally broadcasted radio documentary about unsafe abortions.

She served as President of Journalists for Human Rights at McGill, overseeing media projects and hosting events that facilitated discussions with students, professors and activists. She was the recipient of the Bryce Arts Internship Award in 2013 for her grant writing internship with Pueblito Canada, an NGO that promotes innovative educational development in Nicaragua. She continued working with them after her internship, coordinating Pueblito's recruitment and fundraising efforts for the Scotiabank Toronto Waterfront Marathon.

As the 2014 Pascale Fellow, she will be working with the Press team at the Clinton Foundation where she will be fielding communications, drafting briefings and preparing for the Annual Meeting in September.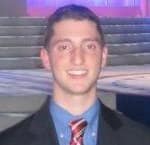 Office of President Clinton
Josh Rubin graduated magna cum laude from Yale University in May 2014. He received a Bachelor of Arts with distinction in the Global Affairs major, and focused his coursework on U.S. diplomacy and international security studies.

During the summer of 2014, as a Pascale Fellow at the Clinton Foundation, Josh interned in the Immediate Office of President Clinton. Previously, Josh interned at the State Department for Secretary of State John Kerry's speechwriting team. During the 2012 presidential campaign, Josh took a summer and semester off from Yale to work on President Obama's re-election campaign. From May – November 2012, he was part of a 3-person team at campaign headquarters responsible for all foreign policy research, writing, and communications.

After working the 2014 Clinton Global Initiative Annual Meeting in New York, Josh worked as a White House Advance Associate, traveling around the country to plan and organize events for President Obama. Josh currently works at the U.S. Department of State, as the speechwriter for the Assistant Secretary of State for Political-Military Affairs.

A native of Syosset, New York, Josh attended the Solomon Schechter School of Long Island. He is the youngest of three siblings and is a devoted Mets, Jets, and Knicks fan.
Rebecca Distler (Yale 2013)
Clinton Global Initiative - Global Health Track of the Commitments Department
Rebecca Distler is a New York City native and Yale University graduate. She received a BA in Political Science from Yale College in 2012 and a MPH in Health Policy Management and Global Health from the Yale School of Public Health in 2013.

Prior to joining the Clinton Global Initiative as a Pascale Fellow, Rebecca interned at the World Health Organization in Fiji, working on a school-based intervention program to combat obesity and improve nutrition in Fijian children. In addition to global health work in Indonesia, Tanzania and India, Rebecca previously served as a fellow with the Yale Global Health Leadership Institute in Ghana, helping to develop national policies and strategies for increasing access to mental health resources. Previously, she was an intern for the U.S. State Department, working at the U.S. Mission to the United Nations, where she focused on nuclear non-proliferation and Al-Qaida/Taliban sanctions. A life-long dancer, Rebecca spent all five years at Yale dancing in Yaledancers, Yale's premier dance company, and served as Co-President her senior year.

At CGI, Rebecca interned in the Global Health Track of the Commitments Department, where she assisted in the development of cross-sector partnerships on key global health issues, including HIV/AIDS, malaria, tuberculosis, nutrition and non-communicable diseases. Rebecca focused on developing Commitments to Action in the global health space, in advance of the 2013 CGI Annual Meeting, assisted members in the submission of their progress reports and supported the CGI team on a variety of track convenings, including a consortium of partners focused on nutrition and non-communicable disease.
Anna Lermer (McGill 2013)
Clinton Global Initiative - Energy Track of the Commitments Department
Anna Lermer is a 2013 McGill graduate with a major in Mechanical Engineering and a minor in Environmental Engineering. Over the course of her undergraduate degree she has developed an interest in environmental policy, sustainability, and international development. In her third year she went on exchange to EPFL, a leading European technical institute in Switzerland. There she was exposed to innovative technology in the environmental engineering field, contributing to her keen interest in sustainable energy systems. This experience also gave her a chance to immerse herself in the French language.

In addition to her academics, Anna has been involved with the McGill Chapter of Engineers Without Borders Canada, where she developed strong leadership skills and a deep understanding of the international development sector. Over the summer of 2012 she worked as a Social Change Fellow at the organization's National Office in Toronto, Canada. Building on this experience, Anna also took on the role as President of the McGill chapter over the 2012-2013 school year.

Anna's time at CGI was spent working on the Energy Track of the Commitments Department, where she contributed to the development of new Commitments to Action, edited Progress Reports, researched topics and organizations related to the Energy Track, and took notes during track convenings and meetings. This work was rewarding, especially when she was able to see it come to fruition at the 2013 CGI Annual Meeting.

After her time with CGI Anna will be starting a second internship in Paris at a climate engineering company, in efforts to ensure that the built environment has the lowest ecological impact possible.
Hannah Manson (McGill 2013)
Clinton Foundation, Development Department
Hannah Manson graduated in May 2013 from McGill University with a Political Science major. She enjoys learning about politics, American history, global health and world affairs.

Hannah has been passionate about volunteer work from a young age. She worked with numerous charities throughout high school, including Friendship Circle, an organization that pairs high school students with physically and cognitively disabled children, and Save Our Women, a clothing line that raises money for Breast Cancer research. At McGill, Hannah was an executive member on the Canadian Foundation for AIDS Research committee and President of the Save A Child's Heart committee, a charity that sponsors life-saving heart surgery for children from third-world countries.

Hannah lives in Toronto and holds dual Canadian and American citizenship. She grew up at a summer camp in northern Ontario, where she developed a strong love for sailing and canoeing. She worked as a camp counselor and swim instructor there for several years. Hannah was an intern in the Development Department during the Summer 2013 Clinton Foundation internship program. Hannah currently serves as Co-Chair of the Save A Child's Heart Young Leadership Committee in Toronto while she applies to law school.
Carissa Connelly (McGill 2012)
Clinton Global Initiative - Data Management
Carissa graduated with first class honours from McGill University in 2012, with a B.A. Honours International Development. Her support of market-oriented organizations with social missions stems from working in the social economy and international non-profit organizations. In 2011, Carissa interned for a Nicaraguan manufacturing company expanding the company's impact by designing a community development program that consisted of an agriculture cooperative, home construction and financing for long-term employees, education subsidies, outsourcing to small family-run woodworking shops, employee profit-sharing plan, and use of only FSC certified wood. She also assembled a due diligence report for investment purposes that included the social impact analysis. In the civil sector she worked in local partnership development for a disaster response organization in the Philippines and in ecological conservation in the Brazilian Amazon. Carissa returned to Montreal after CGI to work for Impactus Forum, facilitating impact investing at scale in an action oriented manner.

At CGI, Carissa drafted briefs for President Clinton for his upcoming meetings with heads of state and various speeches. She was the first at CGI to analyse successful and unsuccessful projects for commonalities and lessons learned. She assisted the room manager of social economy sessions at the Annual Meeting – the culmination of CGI's work with 1,500 Fortune 500 C-level executives, heads of state, and other VIPs.
CGI - Clinton Global Initiative University
From an early age John developed a passion for perpetual motion, dividing his time between academics, athletics, and public service. Since 2003 he has trained as a high-performance sprint kayaker, dedicating 25 to 30 hours per week to pursue his goal of racing for Canada at the Olympic Games. A 12-time Canadian National Champion, John earned the right to represent Canada at the 2008 World Marathon Championships in Hungary. While studying at McGill University he sought to enrich the community by serving in student government, volunteering with a local First Aid organization and founding Movember McGill, a charity dedicated to raising funds for Prostate Cancer Canada.

John was first drawn to CGI after reading President Clinton's autobiography, My Life. He hopes to use this opportunity to learn more about what it takes to develop and implement effective solutions to complex social problems.

John received his B.A. & Sc. (Honours) in Cognitive Science from McGill in June 2012. In 2011 he earned McGill's official endorsement and was a Quebec finalist for the Rhodes Scholarship. In October 2012 he will begin a one-year MSc. in Neuroscience before enrolling at Stanford Law School in September 2013. He plans to study methods of using neuroscience to improve the effectiveness and equitability of the legal system.
Joel Kaushansky (McGill 2011)
Clinton Global Initiative - Program Department
Joel Kaushansky graduated from McGill University in June 2011 with a B.A. in History, minors in International Relations and International Development studies. During his undergrad, he assumed a leadership position in the annual McGill Model United Nations conferences as well as conducted workshops with Montreal elementary school students on topics of conflict resolution, socio-economic inequality, and child activism.

While interning at Clinton Global Initiative, Joel collaborated with the Program Department to generate session topics, develop questions for session moderators, and prepare session briefing documents for the Clinton Global Initiative 2012 Annual Meeting. He also provided research and analytical insight into the Programming Department's selection and recruitment of moderators and panelists for the event.

His interests include travel, learning new languages, cooking, and playing squash.
Alex Reynolds (McGill 2012)
Clinton Global Initiative - Membership & Sponsorship
Alex is entering his senior year at Edinburgh University in the UK where he is studying for an International Relations MA. He recently finished an international exchange program at McGill, during which he experienced the Quebec tuition fee protests which dominated the political scene in Montreal. In 2011 he acted as Event Coordinator for the London2Tbilisi Rally, a charity motorcycle event founded by the Earl of Clanwilliam. He has interned in communications departments at The Lords Taverners (a well-known UK charity) and the Council for the Advancement of Arab-British Understanding. During a work experience program at Gardant Communications, Alex worked on a website archiving the history of Yukos, an oil company which successfully claimed against the Russian government in the European Court of Human Rights.

At CGI Alex was in the Membership & Sponsorship department where he was responsible for keeping track of sponsor records and assisting with engagement in the run up to the 2012 Annual Meeting in New York. He also kept the department updated with latest sponsor developments, and researched prospect member organizations. In his spare time Alex likes sport, travelling, and trying his hand at cooking.
Clinton Global Initiative - Technology Commitments
Tom Swartz is a junior Economics major at Yale University focusing on international development. This past summer, he interned at the Global Alliance for Improved Nutrition in Washington, DC. While there, he did research on the diet composition and sourcing papers of the undernourished. In addition to technology, his international development interests include agriculture and nutrition.

He has lived abroad in India, Switzerland, and England. He attended Bethesda-Chevy Chase High School just outside of Washington, DC where he did the International Baccalaureate program. When not in class, he can be found on the river rowing for Yale's lightweight crew team. His interests include whitewater paddling, delicious food, most outdoor activities, and country music
Zoe Bockius-Suwyn (Yale 2012)
Clinton Foundation - Clinton Giustra Sustainable Growth Initiative
Zoe Bockius-Suwyn is a rising senior at Yale University who is majoring in both International Studies and Anthropology. At Yale, Zoe has dedicated her academics to the study of international development, especially focusing on the efficacy of microfinance, the role of cooperatives in community development, and the potential for market-based interventions in poverty alleviation. When not in class, Zoe is deeply involved in the New Haven Public School system as a Yale Public School Intern, a job she has held for the past two years. She also tutors 3rd grade reading at a bilingual elementary school in the district. Perhaps her most fun job at school is managing and working at the Buttery, a late night eatery on campus. In fact, in her free time, Zoe's favorite activities are cooking and baking. She also enjoys window-shopping, watching movies, and traveling. She has spent time living in Costa Rica, Spain, and Uganda, but has visited many other countries. To this day her favorite city is still Barcelona, Spain, home of the best cortados and bocadillos in the world!

As an intern for the Clinton Giustra Sustainable Growth Initiative (CGSGI), Zoe was responsible for supporting staff members in the implementation and evaluation of over a dozen economic development projects in Peru, Colombia, and Mexico. Her work included translations of legal and marketing documents, analysis of real-time monitoring data, and research reports on current and prospective investments.
Christine Forest (McGill 2012)
Clinton Global Initiative - Sponsorship
Christine Forest is a fourth year Psychology student at McGill University with a double minor in Behavioral Science and Art History. Born and raised in Montreal, she is fluently bilingual. Prior to joining CGI, Christine completed an internship in Public Relations with the Aldo Group and has had experience in Marketing for Montreal designer Andy The Anh. In her free time, she enjoys volunteering at the Montreal Neurological hospital, reading and downhill skiing. She is very passionate about travel, and spent the summer of 2009 travelling across New Zealand and Australia. In December 2007, she spent three weeks in a village in Northern Thailand building a pipeline to a new water source as well as two water containers for the village.

As a Sponsorship Intern, Christine helped to ensure all sponsor records were up to date and assisted the Sponsorship team in their management of the sponsor relationships. She was also responsible for keeping the department informed on news related to sponsor organizations and helped with the general departmental preparation for the Annual Meeting.
Céline Junke (McGill 2011)
Clinton Global Initiative - Commitments
Born in Hong Kong, and having grown up in Pakistan, Italy and Canada, Céline Junke graduated in May 2011 with a Bachelor of Commerce from McGill University. While at McGill, her interest in politics led her to get involved in student politics throughout her degree and to spend her last year as President of the Management Undergraduate Society, representing 2,200 Bachelor of Commerce students. Her involvement within McGill was academic as well.

Céline debated on behalf of her faculty at the national level and represented her university internationally at case competitions in Seattle and Singapore. Her travels furthered when she was selected to take a course on National Competitiveness in Abu Dhabi and Dubai.

Céline also interviewed exceptional leaders such as Nobel Peace Prize laureate Muhammand Yunus about leadership for the Desautels CEO Speaker Series. As a result of this interview, Yunus invited Céline to the Global Social Business Summit in Wolfsburg, Germany hosted by the Grameen Creative Lab which she attended in the fall of 2010. On a professional level, she immersed herself in an international business environment by interning at NAFTA's Environment Secretariat, the Commission for Environmental Cooperation in summer of 2010. In her spare time Céline enjoys live music, traveling, running, and spending time with friends and family.
Tess Lerner Byars (Yale 2011)
Clinton Global Initiative - Event Operations
Tess Lerner Byars received her BA in Political Science from Yale in 2011. Interested in politics and public service, she served as a lobbying director for the Yale College Democrats and as the lead policy director for a local aldermanic campaign. Through her efforts, she secured a building for low-income housing in New Haven and also launched the city's first Legislative Aide program, which provides policy support to understaffed aldermen.

During her tenure at Yale, Tess' studies have led her to Beijing, Paris, and Buenos Aires, where she completed language programs and conducted independent research. In Argentina, Tess spent two months completing research for her senior thesis: an interdisciplinary study on the relationship between street art and collective memory in the wake of the country's notorious military dictatorship from 1976-1983. During her last two years in college, she worked as an assistant for Professor Elisabeth Wood in Yale's Political Science department, conducting research on sexual and political violence. Tess is originally from Los Angeles, where she attended North Hollywood High School.

While interning with CGI's Event Operations team, Tess was one of the primary contacts for CGI Exchange at the Annual Meeting. She also participated in selecting the artwork for the Clinton Global Citizen Awards, conducted site comparisons for Annual Meeting venues, and creating a new, comprehensive venue database system for the department.
Clinton Foundation - Clinton Climate Initiative
Brian Lim is a summer intern with the Transportation Group at the Clinton Climate Initiative. He is currently earning his MBA degree at Yale University's School of Management. He hopes to pursue a career in nonprofit strategy and is particularly interested in sustainability issues. Prior to Yale, Brian worked in consumer research at The Nielsen Company's wireless telecom division. He also researched executive compensation and corporate governance and ethics at Glass, Lewis & Company in San Francisco.

Brian graduated from Brown University with a degree in international relations. He was a coxswain for Varsity Crew for four years and spent two weeks in Miami every winter break for training. Brian grew up in San Francisco, California and spent a number of years living in Singapore, Los Angeles and San Diego. He also spent brief periods of time living in Hong Kong, Taiwan, Boston and New York, and was particularly inspired by the advanced public transportation systems in these cities. Brian is currently on the Yale polo team and his favorite horses on the team are named Lexi and Malambo. He also completed advanced lessons at Skip Barber Racing School at Laguna Seca Raceway in Monterey, CA.

Brian supported the promotion of green transportation technologies. His work included analyzing California alternative fuels policy, developing economic cost models for alternative fuels and help produce grant proposals for federal and state financing.
Clinton Global Initiative - Commitments
Naomi Lisan graduated from Yale University in May 2011 with a degree in history, for which she wrote a thesis focused on birth control and the sexual revolution on American college campuses in the 1960s and 1970s. Outside of class, she served as Speaker of the Yale Political Union, an officer in the Independent Party, a history research assistant, and was a member of the Yale Madrigal Singers. As a Pascale Finalist at CGI, she worked with Penny Abeywardena on Women and Girls commitments with the Education team. She has since returned to New Haven to work as Development Coordinator for Major Gifts at Planned Parenthood of Southern New England. She will also be working with Yale's Women Faculty Forum to organize a working group and panel on gender and science in higher education.
Travis Marchman (Yale 2010)
Clinton Global Initiative - Program Associate
CGI Commitments - Global Health
Travis Marchman is a graduate from Yale University with a degree in Political Science, class of 2010. Most recently, he was an analyst on the Sovereigns, Supranationals & Agencies and Financial Institutions desks within the Debt Capital Markets group at BNP Paribas. Prior to leaving Yale, Travis worked at the Rockefeller Brothers Fund in New York, focusing on grantmaking strategy for the Fund's Global Governance practice and communications; at the US Department of State's Mission to UNESCO in Paris, where he assisted the US delegation prepare for the UNESCO Executive Board meetings; and at the European Parliament in Brussels, where he assisted the advisor to the Chairman of the European People's Party. Travis was raised in Maplewood, New Jersey.
Clinton Global Initiative - CEO/Haiti
Lydia Maurer graduated from Yale University in May 2011 with a degree in political science. In New Haven, Lydia was heavily involved in public health outreach work, as she volunteered at a local free clinic and held a leadership role in an organization that sends Yale students to teach health education workshops in New Haven Public Schools. Lydia has also done international outreach work, traveling to Mexico, Peru, and Uganda. During summer 2010, she interned in Eastern Uganda with an NGO called Uganda Village Project. Living in a rural village, she worked with a team to conduct a comprehensive health needs assessment and establish a Village Health Team of community members. She and her team also liaised with local organizations to carry out various interventions including health education and sanitation campaigns, bed net distribution, STI testing, deworming, eye screening, and family planning education. At Yale, Lydia worked with the Global Health Leadership Institute to assist in the planning of their 2011 conference in health leadership and policy implementation. Lydia plans to pursue a career in medicine and global health.

As the CEO/Haiti Intern, I assist the director of the Haiti Action Network, a member-based organization comprised of businesses, organizations, and individuals making "Commitments to Action" in Haiti. In this role, I review and provide feedback for new commitments, in addition to evaluating progress of ongoing commitments to encourage the implementation of best practices and better facilitate partnerships between member organizations. I also assist the CEO and other Directors as needed.
Samantha McManus (McGill 2011)
Clinton Global Initiative - CGIU
Samantha McManus is an International Major and Environmental Science Minor from McGill University. Graduating in December 2011, she is completing her last semester of school in Barcelona at ESADE. Originally from Calgary, Alberta, she moved to Montreal after transferring to McGill in second year from the University of British Columbia. Throughout her undergrad at McGill she has been involved with the Desautels Faculty both on campus and off. She helped organize both the Desautels Management Leadership Seminar and the Desautels Business Conference on Sustainability, and represented McGill in Copenhagen at an international case competition. Formerly a competitive ski racer, she still enjoys skiing for sport, in addition to reading and doing yoga. She hopes to travel the world after graduation, before earning a degree in law.

During her time at the Clinton Global Initiative, Samantha worked in the CGI U department helping to create and conduct a long term outreach strategy to raise awareness about the CGI U annual meeting, with a particular focus on the Campus Rep program. In her spare time, she could be found helping out the Commitments department before CGI America and the CGI Annual Meeting.
Clinton Foundation - Development Associate
Zak Miller, Development Associate at the Clinton Foundation, is from Montreal, Quebec. There, he attended McGill University, where he studied History and Hispanic Studies and was heavily involved in campus life. Before joining the Clinton Foundation, Zak worked in a variety of industries: hospitality, food-service, retail sales, marketing, and academia. He also founded a local nonprofit organization, Feel Good Day, which worked to uplift community spirit at various locations around the city.

In September 2008, Zak came to New York and the Clinton Foundation as a Clinton Global Initiative University intern. He then joined CGI full-time in the Membership Department, where he worked for over two years, and afterwards helped launch the first CGI America event as a CGI America Working Group Manager. In August 2011, Zak moved to the Water Street office to join the Foundation's Development & Philanthropy Department. Zak's interests include long-distance running, all things Canadian, and copy-editing.
Clinton Foundation - Alliance for a Healthier Generation
Alex Murphy is a Master of Public Health student at Yale, concentrating in Social and Behavioral Sciences. She received her B.S. in Biological Sciences from DePaul University in Chicago. Life in the city spurred her interest to work in and with local urban communities. Before moving to Connecticut, she spent a year in the Chicago Public Schools as a City Year AmeriCorps volunteer. There she witnessed firsthand the impact schools have on a student's health. A Detroit native, Alex is an avid sports fan, runner, and food enthusiast.

Alex supported the entire Healthy Schools Program team across the country. An initiative of the Alliance for A Healthier Generation, the Healthy Schools Program strives to create and support healthier environments for staff and students in thousands of schools across the country. Alex conducted research on best practices, updated content as new findings became available, and supported teams throughout the network.
Sarah Pollack (McGill 2011)
Clinton Global Initiative - Membership
Sarah Pollack was born in New York City on October 9th, 1988 and grew up on the Upper West Side of Manhattan. After graduating high school in 2007, Sarah moved to Montreal to attend McGill University. She will be graduating from McGill this June with an Honours Degree in Political Science, concentrating in International Relations and Middle Eastern Politics, and a Minor in Spanish.

Sarah was a competitive swimmer until graduation from high school and has played Ultimate Frisbee for her school all four years of high school and university. During university Sarah had two opportunities to travel to Europe including studying abroad in Valencia, Spain, next she has her sights set on South America.
Michael Ressler (Yale 2014)
Clinton Global Initiative - Membership
Michael Ressler is a sophomore at Yale University. Until this past year, he lived his entire life in New York City, where he attended The Dalton School for thirteen years. During his time there, he was the head of the community service committee, a member of the junior varsity tennis team, and a member of the varsity track and field team. At university, he has a keen interest in the history, classics, and economics. He is currently a member of the Yale Historical Review and the Yale Tennis Club. His hobbies consist of skiing and sailing. As of yet, he is uncommitted to any specific major.
Sean Stefanik (McGill 2011)
Clinton Global Initiative – Global Health Commitments Fellow
Sean Stefanik is a 2011 graduate of McGill University, where he completed a joint honours degree in political science and history. His main academic interests include health policy, international relations and modern American history. After spending two summers working for Youth Justice Services, a branch of the Ontario provincial government, Sean traveled to Nairobi in the summer of 2010 to intern with Liverpool VCT, Care and Treatment, a leading NGO in the HIV/AIDS field. His work here included research into service provision for most-at-risk populations and workforce gender disparities. Originally from Thornhill, Ontario, Sean has an active interest in politics and current events. In 2010-2011, he was the President of the McGill Debating Union, representing his university at numerous international competitions, including the 2011 World Championships in Botswana where he was on the top-finishing Canadian team. In 2010, he was the top-ranked debater at the Canadian National Championships. Outside of debate, Sean was involved on campus with the McGill Global AIDS Coalition and Elections McGill, and his work has been published in the McGill Journal of Political Studies. He was also a guest speaker at the 2010 McGill University Health Center Health Innovation Forum.

Sean was an intern on the Global Health team in the Commitments Department. In this role, he assisted with writing, editing and tracking commitment documents and progress reports, researching organizations for partnership opportunities, arranging and organizing networking calls, and assisting with other day-to-day activities in the lead up to the 2011 Annual Mee
Clinton Global Initiative – Commitments Communications Fellow
Ali Weiner is a 2011 graduate of Yale College, where she studied history, political science, and journalism. At Yale, she focused on the (usually) disparate worlds of American political history and international sex trafficking. Outside of class, Ali was a senior editor of the Yale Globalist, an international affairs quarterly published by Yale undergraduates, and a leader of other campus groups focused on human rights and international development. In 2009, she traveled with the Globalist to Tanzania, where she interviewed top officials at the International Criminal Tribunal for Rwanda. She has also traveled to Dominica, where she founded a sex education program for teen girls; to Thailand, where she taught English; and to Ghana, where she helped build a computer lab in a rural village. At Yale, Ali worked with Undergraduate Career Services and the Office of the President to direct the Yale-in-Washington summer program and to found a sister program, Yale-in-New York. After her internship at CGI, she returned to Bangkok, Thailand, where she will spend at least a year working with the Global Alliance Against Traffic in Women. When she returns, she hopes to pursue a joint degree program in law and international relations.

At as an intern on the Knowledge team of the CGI Commitments department, Ali was responsible for drafting briefing memos for President Clinton and other written communications about the CGI commitments portfolio. She also coordinated CGI Stories, a video interview project that documents the work of CGI's excellent commitment-makers.